BMW




R 1250 GS RALLYE
Starting from € 170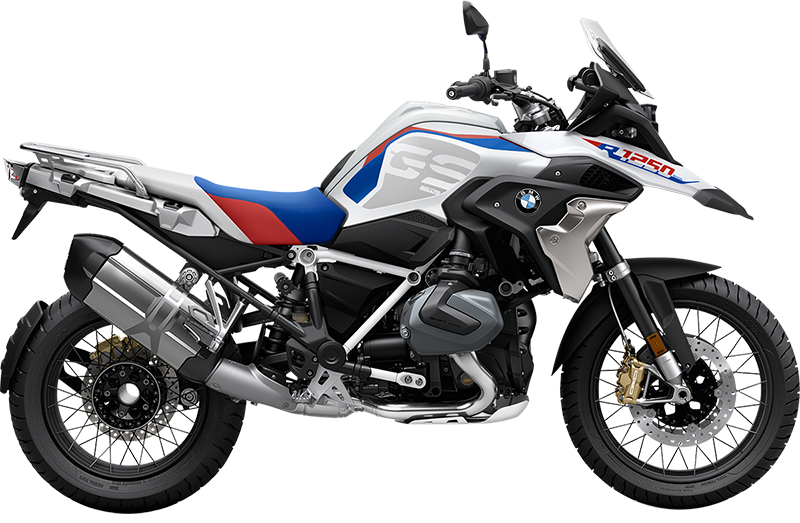 Minimum 28 years (or 25 years paying a supplement of 70.00 €) - 3 years of seniority of driving license - Security deposit with credit card of 3'000.00 €
Request a quotation right away
BMW R 1250 GS RALLYE
Performance at the highest levels, 136 horses, extreme pleasure in driving it, the BMW 1250 GS RALLYE has no defects. Recognizable, efficient and super controlled, your journey with this bike will be unsurpassed.
BMW 1250 GS RALLYE is equipped with:
Cruise control
Electro-assisted gearbox
Heated Knobs
On board computer
Full LED headlights
Electronic suspensions
ABS
Traction control
Keyless
TFT (digital display with the possibility of connecting phone and navigator by downloading the official BMW app)
Top case (central suitcase)
Adjustable windshield
Adjustable saddle
Price list
Prices are per day.
*100 Km per day (+0.25 €/100km)

| Rent period | Price for limited km* | Price for unlimited mileage |
| --- | --- | --- |
| 1 day | € 170.50 | € 230.50 |
| 2 days | € 137.50 | € 197.50 |
| 3 days | € 123.20 | € 182.20 |
| 4 days | € 118.80 | € 178.80 |
| 5 days | € 115.50 | € 175.50 |
| 6 days | € 113.30 | € 173.30 |
| 7 days | € 110.00 | € 170.00 |
| 14 days or more | € 102.30 | € 162.30 |
BMW R 1250 GS RALLYE
Shut down the visor and start the adventure