BMW




F 750 GS
Starting from € 115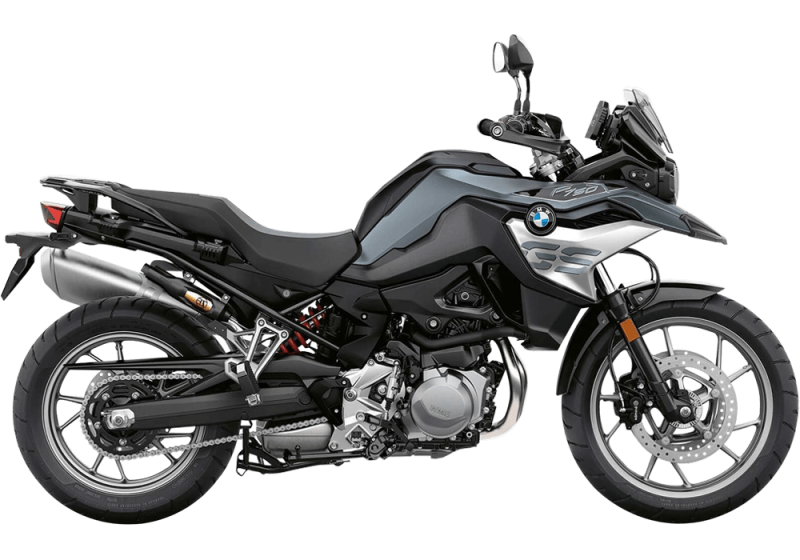 Minimum 25 years (or 21 years paying a supplement of € 70.00) - 3 years of driving license - Security deposit with credit card of € 1'500.00
Request a quotation right away
BMW F 750 GS
The classic cross over of your dreams, BMW F 750 GS is able to tackle any type of route and road surface. Power and comfort, extreme maneuverability, it's the perfect crossover that will take you around the world to discover breathtaking landscapes.
BMW F 750 GS is equipped with:
Cruise control
Electro-assisted gearbox
Heated knobs
On-board computer
Full LED headlights
Electronic suspensions
ABS
Traction control
Keyless
Top case (central suitcase)
Price list
Prices are per day.
*100 Km per day (+0.22 €/100km)

| Rent period | Price for limited km* | Price for unlimited mileage |
| --- | --- | --- |
| 1 day | € 115.00 | € 175.00 |
| 2 days | € 102.30 | € 162.30 |
| 3 days | € 93.50 | € 143.50 |
| 4 days | € 90.20 | € 140.20 |
| 5 days | € 89.10 | € 139.10 |
| 6 days | € 88.00 | € 138.00 |
| 7 days | € 86.90 | € 136.90 |
| 14 days or more | € 78.10 | € 128.10 |
BMW F 750 GS
Shut down the visor and start the adventure